Thursday, July 27, 2023 -

11:30am

to

1:00pm
Location:
This was a virtual event.
Overview
Fathers as caregivers are important in the lives of their infants.  Many first time fathers have little to no experience to care for an infant, thereby leaving them with feelings of incompetence, lack of confidence, anxiety, and fear (Kasovac, 2021).  Minimal opportunities exist for fathers to learn about infant care and how to foster a relationship with their baby.  "Few [perinatal] parent education programs include fathers.  Among those that do, there is little effort to report program effects on father outcomes" (Lee et al, 2018).  When considering social risk factors, including non-residential fathers, many have even fewer options or choices to prepare for a new baby due to racism, poverty, health disparities, and other systemic challenges outside their control (Pearson & Wildfeuer, 2022).
This leaves inexperienced, first time fathers anxious, stressed, and fearful of their impending new role.  Not only are there limited programs for new fathers, the ones that exist focus on basic care tasks with little to no focus on the relationship that needs to occur and its importance for the child, the father, the family, and the community as a whole.
This workshop presented an outline of an existing class for fathers during the prenatal period that takes a relationship-based approach to infant care.  Concepts are strategically chosen to engage fathers in ways that pique interest, sustain attention, facilitate learning, and aid retention of material.  Co-regulation is highlighted as it's a component of reflective functioning, mentalizing, and fostering empathy with and for the infant and can be infused within basic infant care, thereby nurturing the integration of relationship and caregiving.  This dynamic process encourages and facilitates the reciprocal nature of a bidirectional relationship that is being newly established between a "new" father and a "new" baby.  Anecdotes and examples are also shared. 
Abour Our Speaker - Nicholas Kasovac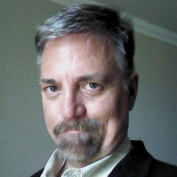 Nick has studied Infant Mental Health and became endorsed as an Infant Family Specialist.  He has worked in Pediatric care for over 20 years in a variety of capacities/settings, including Pediatric Intensive Care, Pediatric Outpatient, Pediatric Pain Clinic, Child Development, Home Visiting, and Infant/Toddler Mental Health.  Nicholas has developed programs for Fathers including The DAD Project: Fathers & Infants, Toddlers & Fathers, Milk Men: Dads and Breastfeeding Support, and Baseball Tummy Time. 
Nicholas has presented workshops on Fatherhood topics at World Association for Infant Mental Health Congress (WAIMH) internationally. He has taught Continuing Education classes on Fatherhood topics at Erikson Institute in Chicago and consulted with the Fussy Baby Team to increase father participation.  He also teaches Conscious Fathering classes (prenatal for fathers to be) at Seattle area Swedish Medical Centers through Parent Trust for Washington Children.
Presentation Materials
YouTube Recording - Due to technical difficulties, the first half of the presentation was not recorded
links to videos in the presentation in order of appearance: