The Washington Interagency Fatherhood Council seeks your input on services that are available for fathers in our state.
If you are a services provider please take 3 minutes to complete our survey.
We will add your agency to our list of father-friendly services.
Fathers Are Essential
Research shows that when a child is raised in a father-absent home, there can be long term implications for those children and consequently for society as a whole.  According to the US Census Bureau, more than 1 in 3 (over 27 million) children live without a father in the home. In Washington state that number is 1 in 4 children. We have found that service providers are often ill equipped to effectively work with fathers, whether they are in the home or not.
Fortunately, research shows that over the past 50 years, fathers' role in childcare has increased almost threefold and engaged fathers have a variety of positive impacts on children, mothers and families.  We also know from health data that almost 80% of fathers are present at the birth creating a "magic moment" for engagement and support.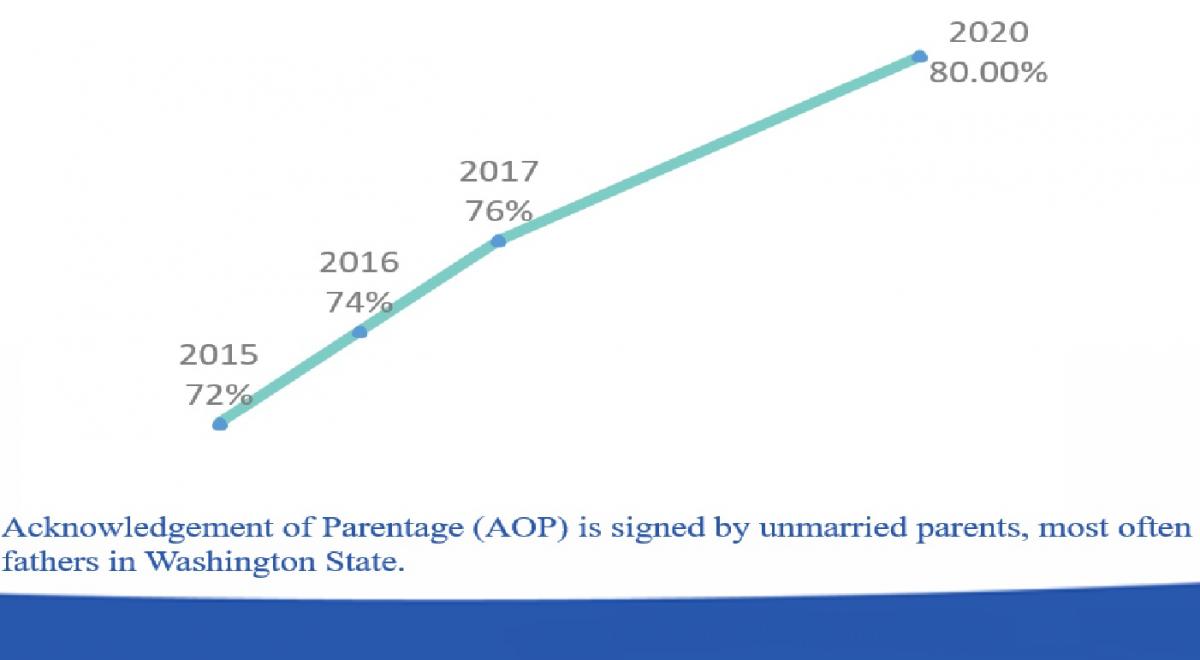 Here is a sampling of what studies reveal:
Involving fathers in the care of infants has been shown to enhance father-infant attachment, leading to better outcomes for both children and mothers.
In early childhood, fathers' use of complex vocabulary words during informal interactions and shared book reading with young children uniquely contributes to language development and early literacy skills.
Fathers uniquely contribute to the development of appropriate socialization skills.
Children who have contact with their fathers, regardless of the residency status of the father, regulate their emotions more effectively than children who have no contact.[1] Vogel, Bradley, Raikes, Boller, & Shears, 2006
Fathers' supportiveness matters for children's cognitive and language development across ages as well as children's social and emotional behaviors.[2] Cabrera, Shannon, Tamis-Lemonda, 2007