October 27, 2022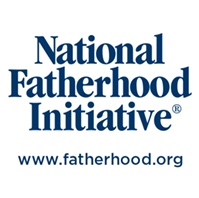 Fathering in 15™ is an interactive, subscription-based, online tool that helps organizations build the skills of dads anytime, anywhere. Fathering in 15™ takes dads through 15 interactive, engaging topics, each in 15 minutes. This is an overview of the program with Ave Mulhern from NFI, local providers from the Spokane Fatherhood Initative who share how they have successfully used this program to serve dads curing COVID with ongoing Q & A. 
National Fatherhood Initiative Homepage
NFI - Free Fathering in 15 Materials
NFI - Fathering in 15 Program
NFI - Fathering in 15 Jump Start
Spokane Fatherhood Initiative Homepage
SpoFI - Fathering in 15 Offering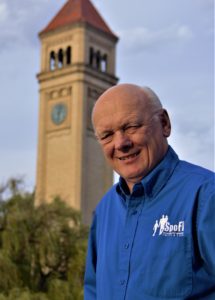 Ron Hauenstein is the founding father of the Spokane Fatherhood Initiative in Spokane, Washington.  His passion for the fatherless was birthed in his experience as a volunteer at the Union Gospel Mission's Crisis Shelter for Women and Children, where he witnessed the family devastation that comes from fatherlessness.
He began to accumulate a library of books and articles and research papers about fatherlessness and visited fatherhood programs in other communities. He eventually drew together a group of individuals who became a working committee that led to the formation of the Spokane Fatherhood Initiative, or SpoFI
Ron is a semi-retired life insurance agent. He was raised in Reardan, WA and began his life insurance career in Fairbanks, Alaska. He and his wife Becky have two grown children. Ron and Becky attend Victory Faith Fellowship in the Spokane Valley and have lived in Spokane since 1993.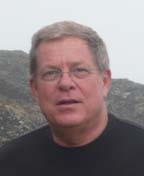 Fred Dent is a lifelong Washingtonian who retired to the Spokane area in 2016 and a founding board member of the Spokane Fatherhood Initiative. Fred grew up in a single parent home with his mother and two older sisters. His experience brings firsthand knowledge of how growing up in a home without a father frames an adult man. Fred has been single most of his life and never had the opportunity to raise children (his own child died with his mother just before his second birthday).  He graduated from the University of Washington with a dual degree in Human Geography and Vocal Performance. 
Fred currently works with Prison Fellowship Ministries (PFM) as a reentry mentor. Over 40 Returning Citizens have participated in this reentry program since 2017. To date only one has returned to prison most are working steady jobs and raising their family in a variety of post-modern family situations.  He also coordinates two Prison Fellowship Angel Tree programs in Spokane. Through these ministries families are reunited and former prisoners are able to find a productive future.
Fred is a National Fatherhood Initiative Certified Facilitator for Spokane Fatherhood Initiative and has taught 24:7 Dad AM (Basic), Fathering in 15 and Key Behaviors continually since 2018.
Ave Mulhern is the Program Implementation Specialist for National Fatherhood Initiative (NFI).  Passionate about improving the well being of children & families, Ave assists, educates and trains individuals & organizations seeking to start or expand fatherhood programming, services, and knowledge.
After a long and successful corporate career with Verizon, Ave joined National Fatherhood Initiative in October 2006 and served as director of NFI's Responsible Fatherhood Capacity Building Initiative (NRFCBI), a five-year initiative funded by the Office of Family Assistance at the U.S. Department of Health and Human Services. Working closely with several project consultants and other NFI staff, Ave served as a point person to deliver technical assistance and other forms of support to 119 local community-based and faith-based organizations, each of which administers fatherhood programs to their communities.
Ave and her husband Joe have been married since 1975 and originally from the Philadelphia, Pennsylvania area they now live in Milton, Delaware. They have two grown children, Meghan and Joseph and looking forward to grandchild number 8!