This conversation covers the experiences and needs of gay men who are parenting and how service providers can be inclusive to all fathers they interact with in their work. Our panelists break down common myths about gay dads and their children and talk about their lived experiences. This Dad Allies event explores the intersectionality of parenting and identity and dissects five common myths about gay dads, sharing stories about their own confrontations with these harmful stereotypes.
Check out slides from the presentation here
.
---
Meet the Panelists
Trey Rabun, Amara
Trey Rabun is the Associate Director of Programs-Kinship Services at Amara. He holds a bachelor's degree in Psychology from Hampton University, a master's degree in Human Development and Family Studies from the University of Illinois. Soon after graduating with his Master's in Social Work from the University of Washington in 2011 Trey begun his career at Amara. Trey has held several positions at Amara over the past 10 years including doing direct service work supporting youth in foster care and their caregivers, foster parent recruitment and outreach, and currently leading Amara's efforts to create programming focused on supporting kinship families in the child welfare system. He also manages Amara CaRES program, a partnership with Alliance CaRES, where we provide support to kinship caregivers caring for foster youth in Washington state. Trey also manages Amara's various LGBTQ+ programs including HRC's All Children, All Families program, and a partnership with Gays with Kids. Personally, Trey and his husband were foster parents for four years and have a 6-year-old adopted son and a very active Pug.
---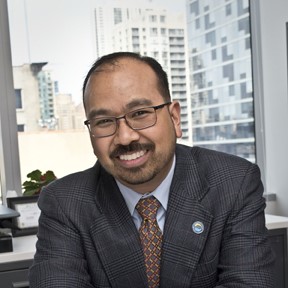 Nucha Isarowong, University of Washington
Nucha Isarowong is the Director of the Advanced Clinical Training Program at the Barnard Center for Infant and Early Childhood Mental Health on the campus of the University of Washington. His clinical experience includes work with and on behalf of infants, children, and families in home and school settings. Most recently, he served as faculty at Erikson Institute in Chicago, IL, where he instructed classes in the Master of Social Work Program and the Infant Mental Health Certificate Program. Nucha is a ZERO TO THREE Fellow (2012-2013), and currently serves on the coordinating council of the Academy of ZERO TO THREE Fellows. He also serves as a national workshop facilitator and member of the Executive Council of the Diversity-Informed Tenets for Work with Infants, Children and Families.
---
Fred Swanson, Gay City
Fred Swanson is a queer dad who grew up in Virginia and moved to the Pacific Northwest in 2001 to accept the position of Executive Director at Gay City: Seattle's LGBTQ Center. He's a knowledgeable, adept team builder and collaborator who has grown a small, locally-focused grassroots organization into a multidisciplinary community center with statewide reach and national impact. Fred and his husband were foster parents for six years and they live in Burien with their three brilliant children. He's also a published writer, storyteller and poet.