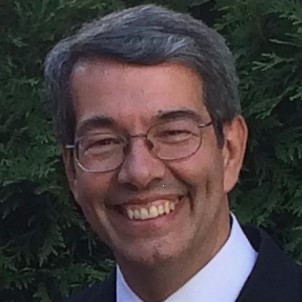 September 22, 2022
We reviewed Dr. Juan Carlos Areán's insightful presentation from the 2022 Fatherhood Summit and had question and answer session with him.  In the session he identifies approaches that fatherhood programs can take to help prevent and address intimate partner violence among fathers. He discusses the challenges, successes, and promising practices in fatherhood programs providing IPV-related services. The session also included practical strategies and tips to help fatherhood programs improve their efforts and strengthen connections with partner organizations.
Juan Carlos Areán, Ph.D., is an internationally recognized activist, public speaker, trainer and facilitator, and published author. Since 1991, he has worked to engage men across different cultures to become better fathers, intimate partners, and allies to end domestic violence and achieve gender equity. He presently works as a Program Director at Futures Without Violence. Previously, he served as Director of the National Latin@ Network at Casa de Esperanza and as a Sexual Assault Prevention Specialist at Harvard University. 
Dr. Areán is a founding member of the United Nations Network of Men Leaders to combat violence against women created by former Secretary-General Ban Ki-moon. He is an active trainer and facilitator, who has led hundreds of workshops and presentations throughout the United States, the Americas, and the Caribbean, as well as in Europe, Asia, the US Congress, and the United Nations in New York and Geneva.
Link to:  Summit 2022 Fatherhood Summit presentation and supporting material
Link to:  2022 Summit Presentation (this resentation starts at1:36:40 and includes Q&A from the Summit)
Link to:  Q&A from this session (Note: this only includes part of the session due to techinichal difficulties)  
Link to:  Father Workbook 
Link to:  Preventing and Addressing Intimate Violence When Engaging Dads (AIVED) Study
Link to:  Something My Father Would Do Video
Link to:  Fathering Materials